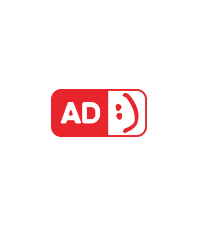 ADYIM - Digital Marketing Solution Hub
'แอดยิ้ม' เรามีบริการทำ Digital Marketing Solutions แบบครบวงจร ตั้งแต่การทำ Research, การทำ Strategic Planning, การสร้างสรรค์งาน Production, และ การดูแล Social Media เป็นต้น
Department : Cauly
Influencer Marketing Executive
JOB RESPONSIBILITIES
Job Responsibilities
– Recruit & educate new social media influencers, manage the existing to maximize their profit with campaign.
– Coordinate with clients, partners and all external parties.
– Track and analyze KPI's of campaign and provides timely feedback to corporate regarding performance.
– Responsible for the performance and development of operations
– Ability to manage multiple campaigns/projects in parallel, under high pressure environment.
JOB REQUIREMENTS
Requirements
– Bachelor's degree in any field.
– Moderate command in English (reading, writing, speaking).
– Good team player and also able to work independently.
– Good communication and negotiation skills.
– Proficiency in Microsoft Excel, Word and PowerPoint
– Known or experience with influencers or game casters is preferable.
OTHERS & BENEFITS
ทำงานจันทร์-ศุกร์ 9.00น.-18.00น.
โบนัสประจำปี
ค่ารักษาพยาบาล (OPD + IPD)
ค่าทำฟัน
ประกันชีวิต, ประกันอุบัติเหตุ
ประกันสังคม
List Careers
YDM Thailand. All rights reserved