Careers By : AVG Thailand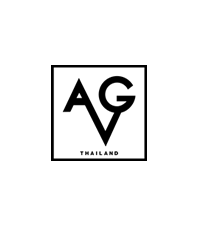 AVG Thailand - Digital Gateway to China
'เอวีจี ไทยแลนด์' ช่วยคุณรุกเข้าตลาดจีนได้ด้วย 'กลยุทธ์แบบผสมผสาน' เชื่อมต่อธุรกิจบนแผ่นดินจีนด้วย Digital Marketing Solution แบบเต็มประสิทธิภาพ
Department : AVG
Operation Officer
JOB RESPONSIBILITIES
Coordinate with suppliers, writers, and media to ensure all task are delivered before deadline and at good quality.
Support Operation manager in preparing media plan, presentation, monitor and organize campaign.
Collect and analysis data for arranging reports.
JOB REQUIREMENTS
Chinese language skill with HSK5 level above is required (Native Chinese speaker will be in special consideration)
Thai and English language skill in writing is required.
Competency in Microsoft applications including Word, Excel, PowerPoint, and Outlook.
Ability to work effectively both independently and as part of a team.
Ability to work under pressure and tight deadlines.
OTHERS & BENEFITS
ทำงานจันทร์-ศุกร์ 9.00น.-18.00น.
โบนัสประจำปี
ค่ารักษาพยาบาล (OPD + IPD)
ค่าทำฟัน
ประกันชีวิต, ประกันอุบัติเหตุ
ประกันสังคม
List Careers
YDM Thailand. All rights reserved