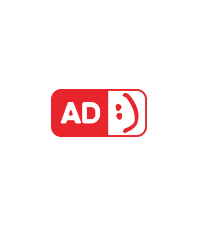 ADYIM - Digital Marketing Solution Hub
'แอดยิ้ม' เรามีบริการทำ Digital Marketing Solutions แบบครบวงจร ตั้งแต่การทำ Research, การทำ Strategic Planning, การสร้างสรรค์งาน Production, และ การดูแล Social Media เป็นต้น
Department : Strategic
Strategic Planner (Senior / Supervisor / Director)
JOB RESPONSIBILITIES
STRATEGIST PLANNER
Strategist planner are the foundation of any communication project, and provide the team with information gleaned from studying markets for relevant data. The ability to think beyond a project is also important, as strategist planner must establish where plan will take a client. Closely following a brief, accuracy ensures a strategist planner knows both the client and the target market, inside out.
Job Responsibilities:
Researching and gathering data to develop well-informed strategic plans for clients
Examining clients' businesses to get to know their brands and understand their objectives
Producing cohesive and intelligent plans to bring success to campaigns
Generating original ideas with other members of the team
Presenting findings to senior staff members and clients
Identifying potential problems and devising ways to rectify them
Liaising with senior members of staff to receive feedback and create improvements to strategies
JOB REQUIREMENTS
Skill required:
Bachelor's degree in marketing or advertising fields required or higher.
Minimum 4 years of marketing and/or advertising (for strategic planner)
Minimum 5-7 years of marketing and/or advertising (for supervisor or manager)
Minimum 10 years of marketing and/or advertising (for director)
A good knowledge of marketing research.
Experienced in digital campaign tools as a plus.
Excellent written and verbal communication skills.
The ability to make complex subjects understandable.
The flexibility to work and perform well in all aspects.
OTHERS & BENEFITS
ทำงานจันทร์-ศุกร์ 9.00น.-18.00 น.
โบนัสประจำปี
ค่ารักษาพยาบาล (OPD + IPD)
ค่าทำฟัน
ประกันชีวิต, ประกันอุบัติเหตุ
ประกันสังคม
List Careers
YDM Thailand. All rights reserved