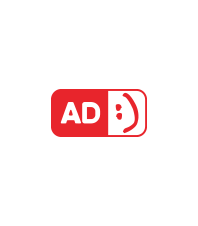 ADYIM - Digital Marketing Solution
'แอดยิ้ม' เรามีบริการทำ Digital Marketing Solutions แบบครบวงจร ตั้งแต่การทำ Research, การทำ Strategic Planning, การสร้างสรรค์งาน Production, และ การดูแล Social Media เป็นต้น
Department : Clients Services
Account Supervisor / Account Manager
JOB RESPONSIBILITIES
Contact & support clients in developing online marketing and campaign.
Finding & matching solution to client's need & objective.
Participate in generating proposal and present to clients.
Summarize client's requirement and monitoring clients satisfaction.
Coordinate with Strategic Team, Creative Team, Production Team, Online Media Team and Social Media Team and all external parties.
Ability to manage multiple campaigns/projects in parallel, under tight deadlines.
JOB REQUIREMENTS
3-5 years experienced in online marketing. (Account Supervisor)
5-7 years experienced in online marketing. (Account Manager)
Bachelor's degree in mass com / business / digital / liberal art or any related field.
Good command in English both writing and speaking.
Good team player and also able to work independently.
Experience in Event will be an advantage.
Digital life and online heavy use is preferable.
OTHERS & BENEFITS
ทำงานจันทร์-ศุกร์ 9.00น.-18.00น.
โบนัสประจำปี
ค่ารักษาพยาบาล (OPD + IPD)
ค่าทำฟัน
ประกันชีวิต, ประกันอุบัติเหตุ
ประกันสังคม
List Careers

Contact us
Now
Please leave your message here and we will be in touch.
YDM Thailand กลุ่มบริษัทเอเจนซี่โฆษณาครบวงจร. All right reserved