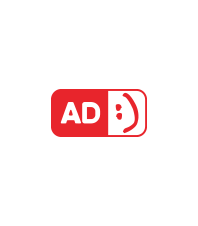 ADYIM - Digital Marketing Solution
'แอดยิ้ม' เรามีบริการทำ Digital Marketing Solutions แบบครบวงจร ตั้งแต่การทำ Research, การทำ Strategic Planning, การสร้างสรรค์งาน Production, และ การดูแล Social Media เป็นต้น
Department : Accounting
Accounting Officer / Accounting Manager
JOB RESPONSIBILITIES
Accounting Officer
จัดเตรียมเอกสารด้านการจ่าย ทั้งเงินสดและเช็ค
 ออกใบแจ้งหนี้ และเรียกเก็บเงินจากลูกค้า
 บันทึกรายการลงโปรแกรมบัญชี
 จัดทำรายงานทางบัญชีและการเงินตามที่ได้รับมอบหมาย
Accounting Manager
Ensuring an accurate and on-time management accounting and account closing on monthly, quarterly and yearly basis.
Understanding clearly the impact of work with regards to IFRS principles, regularities and financial implications.
Supports budget, forecasting and management activities.
​Oversee Teams ​
Support overall department goals and objectives.
Collaborates within team and with other departments.
JOB REQUIREMENTS
Accounting Officer
เพศหญิง อายุ 25-30 ปี สัญชาติไทย
วุฒิปริญญาตรี การบัญชี
มีประสบการณ์อย่างน้อย 2 ปี ด้านบัญชีและภาษีที่เกี่ยวข้อง, หากมีประสบการณ์ด้านการเงินด้วยจะพิจารณาเป็นพิเศษ
สามารถทำงานภายได้ความกดดัน และสามารถบริหารงานให้เสร็จในระยะเวลาที่กำหนดได้
สามารถสื่อสารภาษาอังกฤษได้ดีทั้งการพูด อ่าน เขียน
มีความชำนาญในการใช้โปรแกรมบัญชี และสามารถ Microsoft Excel ได้ในระดับดี
Accounting Manager
Thai Nationality, Female, age 35-40
Bachelor's ​Degree in Accounting is a must.
At least 10 years work experience in​ management​ accounting
​T​ax-related field and financial skill is an advantage.
Able to work under pressure and meet tight timelines.
Good command of spoken and written English.
Computer proficient.
OTHERS & BENEFITS
ทำงานจันทร์-ศุกร์ เวลา 09.00น.-18.00น.
โบนัสประจำปี
ค่ารักษาพยาบาล (OPD+IPD)
ค่าทำฟัน
ประกันชีวิต , ประกันสุขภาพ
ประกันสังคม
List Careers

Contact us
Now
Please leave your message here and we will be in touch.
YDM Thailand. All rights reserved