Careers By : YDM Thailand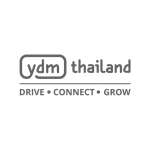 YDM Thailand - Completed Marketing Solutions
Department : BuyzaBuy SellZabuy
Affiliate Director
JOB RESPONSIBILITIES
Develop business strategies to improve affiliate program.
Set marketing and sales goals to achieve revenue growth.
Implement affiliate marketing activity including email campaigns, newsletters, etc. to increase revenue targets.
Recommend process improvements to increase revenue targets.
Recruiting and training new affiliates to maximize the quality and quantity of their referral traffic
Stay current with trends in affiliate marketing and identify new opportunities.
Manage business negotiations with partners.
Operate team to provide excellent customer service to maintain existing affiliates and acquire new affiliates.
Handle business deal tracking, monitoring, closing, and other related activities as needed.
Coordinate with various teams to address affiliate needs in accurate and timely manner.
JOB REQUIREMENTS
Bachelor's Degree or higher in Marketing or a related field.

Over 10 years of experience in an affiliates role with a solid understanding of the affiliate industry

Good command of English

Open-minded

Purpose and results-driven with an ability to accomplish tasks on deadlines
OTHERS & BENEFITS
ทำงานวันจันทร์ – ศุกร์ 09.00 – 18.00 น.
ประกันสังคม
ประกันกลุ่ม ประกันสุขภาพ
สวัสดิการลาต่างๆ
โบนัสตามผลประกอบการ
ปรับเงินเดือนประจำปี
งานกิจกรรมต่างๆ
List Careers

Contact us
Now
Please leave your message here and we will be in touch.
YDM Thailand กลุ่มบริษัทเอเจนซี่โฆษณาครบวงจร. All right reserved