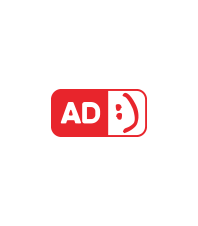 ADYIM - Digital Marketing Solution
'แอดยิ้ม' เรามีบริการทำ Digital Marketing Solutions แบบครบวงจร ตั้งแต่การทำ Research, การทำ Strategic Planning, การสร้างสรรค์งาน Production, และ การดูแล Social Media เป็นต้น
Department : Digital Media
Senior Biddable Specialist / Biddble Manager
JOB RESPONSIBILITIES
Work with clients services to develop online media plan to meet with clients' objective.
Prepare and presents online media plans, including objective, strategy, rationale and all back up materials.
Monitor advertising campaign to make sure they are running correctly.
Provide analysis on campaign performance and execute to ensure positive ROI.
Develop and maintain relationships with online media vendors / site publishers and affiliates.
JOB REQUIREMENTS
Bachelor degree or higher in Advertising, Marketing or other related fields.
Manager level 5-10 years experienced in online media planning
Senior level 3-5 years experienced in online media planning
Junior level  1-2 years experienced in online media planning
Experienced in ad serving / tracking/reporting technologies; Google, Facebook
Strong background in using Internet and Social Network familiarity
Excellent presentation and communication and negotiation skills
Proficiency in Microsoft Excel, Word and PowerPoint
OTHERS & BENEFITS
ทำงานจันทร์-ศุกร์ 9.00น.-18.00น.
โบนัสประจำปี
ค่ารักษาพยาบาล (OPD + IPD)
ค่าทำฟัน
ประกันชีวิต, ประกันอุบัติเหตุ
ประกันสังคม
List Careers

Contact us
Now
Please leave your message here and we will be in touch.
YDM Thailand กลุ่มบริษัทเอเจนซี่โฆษณาครบวงจร. All right reserved