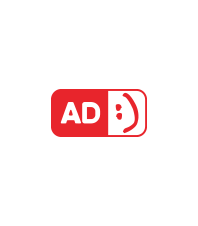 ADYIM - Digital Marketing Solution
'แอดยิ้ม' เรามีบริการทำ Digital Marketing Solutions แบบครบวงจร ตั้งแต่การทำ Research, การทำ Strategic Planning, การสร้างสรรค์งาน Production, และ การดูแล Social Media เป็นต้น
Department : Alternate65
Sales Executive
JOB RESPONSIBILITIES
ดูแลลูกค้าของบริษัท และเปิดลูกค้าใหม่ทางการตลาด
นำเสนอผลิตภัณฑ์ และการบริการของบริษัท
เจรจาต่อรองกับลูกค้าเพื่อปิดการขาย
สรุปรายงานการขายให้กับผู้บริหาร
Searching new prospect customers and opportunity.
Maintaining good relationship with existing customers and partners.
Find & match solution to client's need & objective.
Being able to present company's product to customers.
Performing telesales to reach potential customers.
Negotiating with customers to close sales.
Summarize and report sales activities to the management.
JOB REQUIREMENTS
Male/Female with Thai nationality ,age 23-35
Bachelor's Degree or higher in any related fields.
Min 2 years experience in sales or marketing.
Digital life and online heavy use is preferred
Proactive and good interpersonal and communication skills.
OTHERS & BENEFITS
ทำงานจันทร์-ศุกร์ 9.00น.-18.00น.
โบนัสประจำปี
ค่ารักษาพยาบาล (OPD + IPD)
ค่าทำฟัน
ประกันชีวิต, ประกันอุบัติเหตุ
ประกันสังคม
List Careers

Contact us
Now
Please leave your message here and we will be in touch.
YDM Thailand กลุ่มบริษัทเอเจนซี่โฆษณาครบวงจร. All right reserved