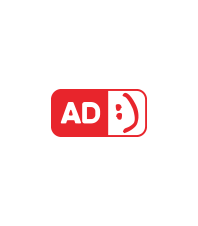 ADYIM - Digital Marketing Solution
'แอดยิ้ม' เรามีบริการทำ Digital Marketing Solutions แบบครบวงจร ตั้งแต่การทำ Research, การทำ Strategic Planning, การสร้างสรรค์งาน Production, และ การดูแล Social Media เป็นต้น
Department : Research and Digital Analyst
SEO Specialist
JOB RESPONSIBILITIES
Research & implement SEO strategy for client.
Work with team (inc. client) to monitor & optimize SEO performance.
Review & Analyze both on-page optimization & content quality.
Monitor & guide action on off-page optimization.
Key contact person to support SEO project.
JOB REQUIREMENTS
Bachelor / Master Degree in Communication, Advertising or Marketing Specialization in research is a plus.
2-5 years experienced in SEO Specialist.
Research & implementation of keyword.
Knowledge in on-page and off-page SEO optimization.
Good know ledge of Google webmaster tools/ Google Analytic/ Adwords.
Knowledge at HTML, CSS, Java script.
OTHERS & BENEFITS
ทำงานจันทร์-ศุกร์ 9.00น.-18.00น.
โบนัสประจำปี
ค่ารักษาพยาบาล (OPD + IPD)
ค่าทำฟัน
ประกันชีวิต, ประกันอุบัติเหตุ
ประกันสังคม
List Careers

Contact us
Now
Please leave your message here and we will be in touch.
YDM Thailand กลุ่มบริษัทเอเจนซี่โฆษณาครบวงจร. All right reserved