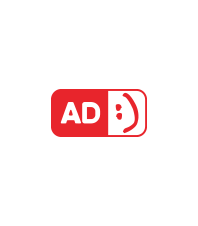 ADYIM - Digital Marketing Solution
'แอดยิ้ม' เรามีบริการทำ Digital Marketing Solutions แบบครบวงจร ตั้งแต่การทำ Research, การทำ Strategic Planning, การสร้างสรรค์งาน Production, และ การดูแล Social Media เป็นต้น
Department : Strategic
Strategic Planner
JOB RESPONSIBILITIES
The primary functions of this role are to identify business opportunity and create digital strategic plans. This position will require attention to detail, effective communication, strong analytical, organizational skills and experience handling large accounts.
Creates inspiring strategic briefs and is able to pull the strategy through the entire creative process from start to finish.
Develop client's digital strategies based on consumer insights.
Brainstorming with internal teams to garner the idea.
Ensure successful launch of digital plans.
Analyze campaign performance and provide final campaign recaps internally and/or externally.
Coordinate with Client service team on development of renewal strategies based on client insights.
Work closely with Strategic Director to tactically drive client's goals, build team performance, and ensure department goals maintain priority until they are achieved.
JOB REQUIREMENTS
Male / Female Thai National only
Bachelor's degree in marketing or advertising fields required or higher.
Minimum 2-5 years of digital marketing and/or brand marketing (for Strategic Planner / Senior)
5+ years experience of digital marketing and/or brand marketing (for Manager / Director)
Experienced in digital campaign tools (Google Analytic, Facebook Ads. etc.) or has earned Digital certification as a plus.
Solution-oriented and strong analytical skills.
Fluent English skills.
Thinks in terms of "if-then" not "what if" to turn inspiration into action.
OTHERS & BENEFITS
ทำงานจันทร์-ศุกร์ 9.00น.-18.00 น.
โบนัสประจำปี
ค่ารักษาพยาบาล (OPD + IPD)
ค่าทำฟัน
ประกันชีวิต, ประกันอุบัติเหตุ
ประกันสังคม
List Careers

Contact us
Now
Please leave your message here and we will be in touch.
YDM Thailand กลุ่มบริษัทเอเจนซี่โฆษณาครบวงจร. All right reserved